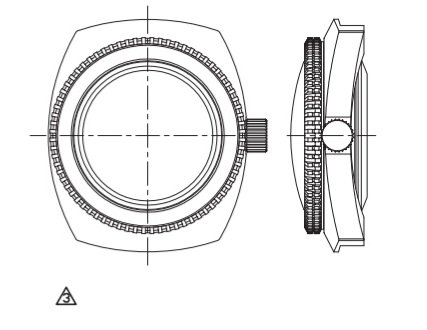 VostokMods.com would like to introduce the first teaser drawings of the Modtok 090 Conversion Case.
The case wil be fully blasted, come fitted with a double dome sapphire crystal. The bezel will be a uni-directional SKX07 compatible, which of course it means you can use the hundreds of different inserts that are availble.
So, keep tuning in for more updates as we manufacture the first prototype. Hopefully this case will appeal to die hard Vostok fans and also the huge Seiko modding community with an handful of spare bezels to play with!