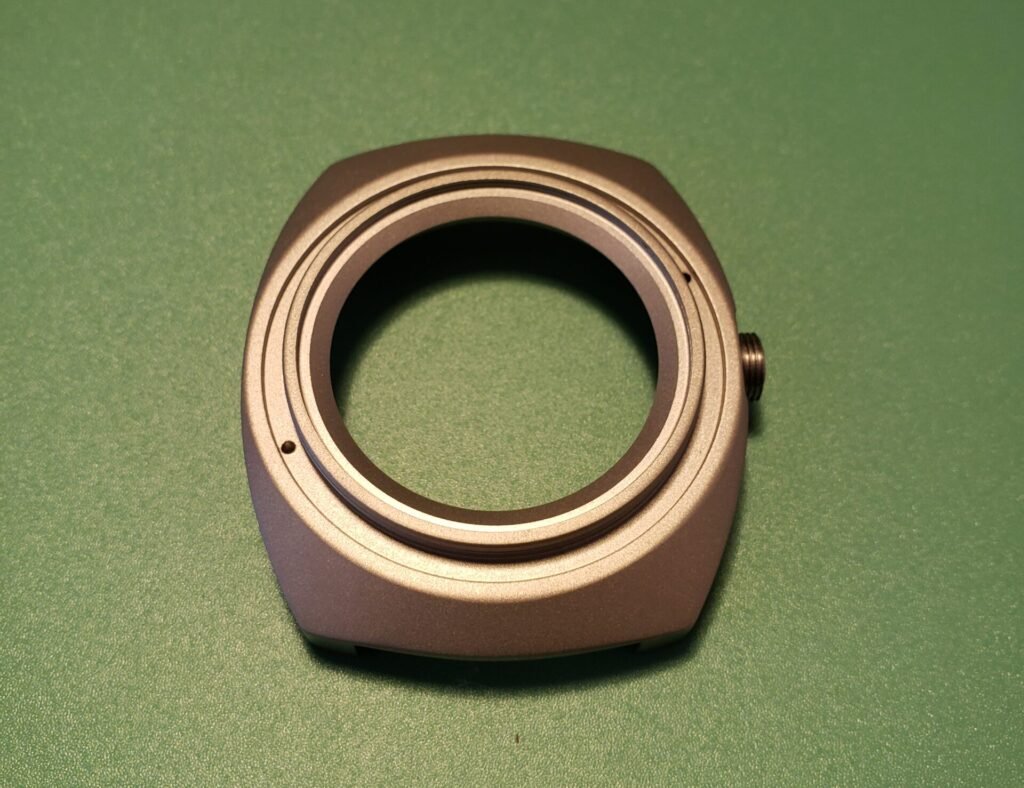 Vostok 090 Conversion Case
We are happy to anounce that we have received the first sample case. In short, everything is good. As you can see from the picture, it has the holes for the fitting of a SKX007 click spring along with a compatible SKX007 bezel. To enable handset clearance, we are having a high double domed sapphire crystal specially made just for this case.
As for the rest of the case, it is sandblasted. It takes a regular Vostok caseback, ring and gasket. It also takes any of the long stem Vostok crowns. So as well as being a direct conersion for the Vostok 090, it is also a direct conversion for the Vostok 100, 110, 020, 150 and 670.
The case will be known as the Modtok 090 Conversion Case by Vostok Mods.