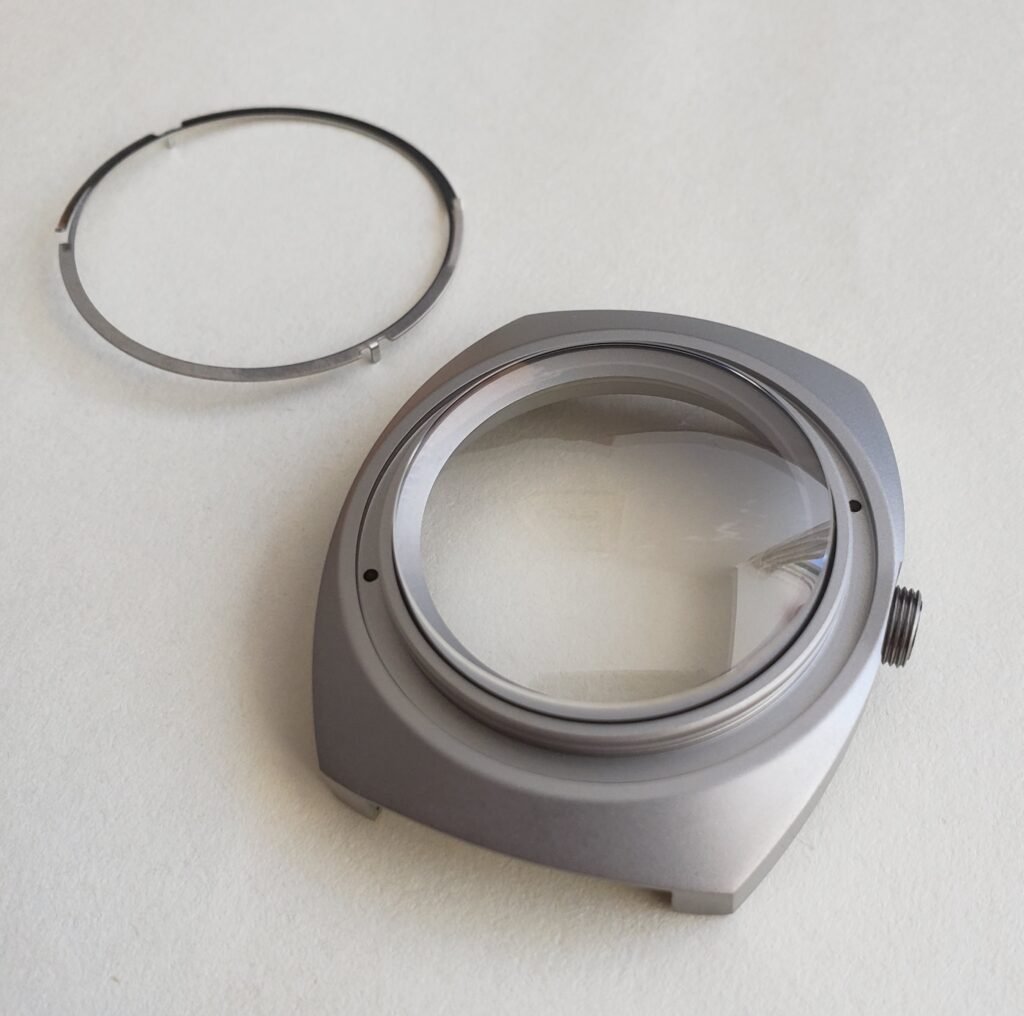 The final Modtok 090 Vostok conversion case with sapphire crystal is ready.
We have started production of the first conversion case for the Vostok 090. The case is sandblasted and features a 3mm double dome sapphire crystal with a click spring and bezel system that accepts a standard Seiko SKX/SRPD bezel and insert.
To accommodate the sapphire crystal and clicking bezel the case is a little thicker than the regular Vostok 090. The case actually looks similar to the sought after Limited Edition Vostok Amphibia 1967.
It is of course made with High Quality Stainless Steel 316L surgical grade. Case is sandblasted and will be supplied with the custom made crystal already fitted.